EXECUTIVE SUMMARY OF OUR POULAN PRO PP5020AV CHAINSAW REVIEW:
The Poulan Pro PP5020AV Chainsaw is a powerful 50 cc gas driven chainsaw that will cut anything and everything the average homeowner puts in front of it, yet possibly suffering from inconsistent manufacturing quality standards. Owners seem to either love them or hate them depending on their experience with the Poulan Pro PP5020AV. However, for this price, you will be hard pressed to find anything comparable power and capabilities wise.
(There is an updated version which you can see here: Poulan Pro 967061501 50cc 2 Stroke Gas Chainsaw)
Check current pricing discounts:


Read the rest of the Poulan Pro PP5020AV Chainsaw review:
Weight and Dimensions
Dimensions: 14.9 x 15.8 x 22.3 inches (38 x 40 x 57 cm)
Weight: 23.3 pounds (10.5 kg)
Bar Length: 20 inches (50 cm)
Comes with a carry case which is always a useful item to have, especially if you need to travel with your chainsaw.
Power Source
(Back to Top)
The Poulan Pro PP 50 20AV chainsaw is powered by a 50cc two cycle (or two stroke) Duralife gas engine. The company blurb states that the Duralife engine gives you "longer engine life" but in reality engine life will ,all things being equal, depend on how you treat it.
A 50 cc engine dishes out a good dollop of power but the counter balance to that is the weight – at 23.3 pounds or 10.5kg, this is not a lightweight chainsaw that you can throw around with gay abandon.
So once you have the engine going you probably have more than enough power to deal with any cutting you need to do around the house.
It is more than capable of doing what is designed for which is described as medium duty general property management and firewood cutting
The problem – for many, but not all – is that actually starting this beast is a challenge in itself.(however this is not an uncommon occurence for many gas powered chainsaws, so don't write it off as an option based on this factor)
The first factor to make sure you have covered is the type of gas you put in the fuel tank. Generally speaking, ethanol is a no-no for these small 50cc two cycle engines, but it can be hard (and expensive) to find any gas with no ethanol in it at all.
So be aware that according to the manual the Poulan Pro PP5020AV is designed to operate using unleaded gas with a minimum 87 octane and a maximum of 10% ethanol by volume ( in the trade this is designated as E-10)
On top of that you need to remember that this is a 2 cycle (or 2 stroke) engine and thus you need to add a 2 cycle engine oil to the gasoline – not doing so will cause serious engine damage – even if it is a Duralife!
The manual has a comprehensive section with very specific instructions on how to start the Poulan Pro 50cc 2 Stroke engine under a variety of conditions including starting when cold, when warm, if flooded and so on.
The position of the choke lever plays a key role in this whole process and one has to wonder how many complainants have simply not read the instructions before trying to start this chainsaw?
Having said that, some people have reported that they couldn't start their Poulan Pro PP5020AV out the box no matter what they did and needed a technician to adjust the carburetor before it would fire.
Bottom line – like many other gas powered chainsaws, this Poulan chainsaw may sometimes be difficult to start, but do yourself a favour and follow the starting instructions to the letter before you start looking for other causes for it not starting.
Also take note of what the manual has to say about using the starter rope.
Some people have reported problems with breaking the rope or even pulling the rope out of the engine entirely.
The effortless pull starting system is obviously designed to reduce the effort needed to pull start the engine. Unfortunately it also makes it easier to pull the rope out to the point where it either breaks or comes loose from its anchor inside the engine.So you have been warned!
This is covered in the manual where it advises the starter NOT to use the full length of the rope when starting the engine as "this can cause the rope to break"! You have been warned!
In summary – a powerful power unit with a few quirks that needs to be treated and used as per the instruction manual.
Chain Matters
(Back to Top)
This chain has an automatic oiler so as long as the oil level is good, you shouldn't have any problem with the oiling of the chain.
Some people have expressed concern with the quality of the chain that is fitted at the factory and have wasted no time in replacing it with an oregon chain 72LPX070G
and have been delighted with the results.
Is this really necessary? There are a few considerations here – how often do you use the chainsaw and what sort of work load is the chain subjected to.
Probably the best way to judge this is to start with the factory fitted chain and see how it copes with your usage. That way you either don't waste money on a chain you don't need or you find you need the upgraded chain and you spend a bit more and end up with a wood cutting monster! 🙂
The manual advises that the chain will need tensioning after initial use
Capabilities
(Back to Top)
With a 50cc two cycle engine providing the grunt, this baby will be more than capable of cutting whatever the average homeowner wants cut. With a 20 inch(50cm) bar not many tasks will be too much for this saw and one reviewer even claims that he took down some 40 inch diameter red oak trees without a problem.
Spares and Consumables
Being a gas powered engine, there are a lot of parts that can be replaced as needed. So while it is difficult to predict which spare parts you might need, you can find a whole selection of spare parts here.
Replacement Bar: Oregon 200RNDK095 .050″ Gauge 3/8″ Pitch 20″ Power Match Bar
Replacement Chain: OREGON 72LPX070G 70 Drive Link Super 70 Chisel Chain, 3/8-Inch (NB this is not a low kick back chain – or at least not as tame as the original factory fitted Oregon D70 chain which is designated low kick back.)
Warranty & Manual
(Back to Top)
This manual is quite comprehensive and covers all the basics – including the contentious starting issue. The line diagrams that are used to illustrate the various parts and actions are surprisingly clear and effective which is always a bonus when you are trying to work out what to do or find something on a new power tool.
As seems to be common with chainsaw manuals, at least half of the manual is devoted to how to cut logs, how to avoid kickbacks, what you need to wear and so on – in other words not really anything to do specifically with the Poulan Pro PP5020AV Chainsaw.
If you are brand new to chainsaws this can be useful information – if not then its a pain sifting through it to get to the stuff that counts!
The warranty is pretty standard stuff although it is interesting that it starts off referring to an "emission control warranty statement" and continues to refer to emission
Customer Reviews
There are a wide range of reviews ranging from brilliant to awful and this about sums up the wide range of experiences people have had with the Poulan Pro PP5020AV chainsaw. See more than 690 reviews here
Amazon Rating: 3.6
Pros & Cons
(Back to Top)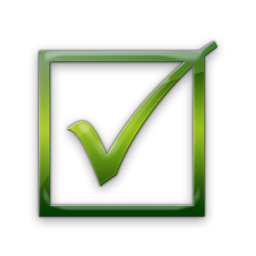 Pros:
50cc gas powered engine
Price
20 inch bar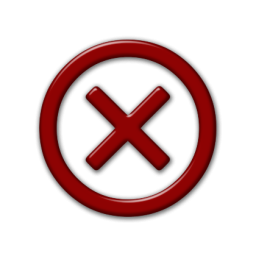 Cons:
Inconsistent quality
BUY HERE:


FAQ
1) Is it covered by a warranty?
Yes – there is a 2-year manufacturers warranty for homeowners
2) Where is it made?
USA – although the company is now a subsidiary of the Swedish company Husqvarna
3) What fuel should be used in this chainsaw?
It is a 2 stroke motor – use forty parts fuel to 1 part oil (40:1)
Compare with the TimberPro 62cc 20 inch chainsaw and the Husqvarna 450
see other chainsaw options here