EXECUTIVE SUMMARY
The Makita XCU02Z Lithium-Ion Chainsaw is an awesome, rugged, battery driven chainsaw that is ideal for homeowners for use around the garden and for camping trips. Punches above its weight with the added benefit that the batteries can be used with other Makita 18V tools
Check current pricing discounts:


Read the Makita XCU02Z 18V X2 LXT Lithium-Ion (36V) Cordless Chainsaw review:
Weight and Dimensions
Dimensions: 20 x 10 x 11 inches (50 x 25 x 28 cm)
12 inch bar (30 cm)
Weight with batteries 10.1 lbs. (10.6 kg)
Power Source
(Back to Top)
NB – Batteries and charger are sold separately – see why below 🙂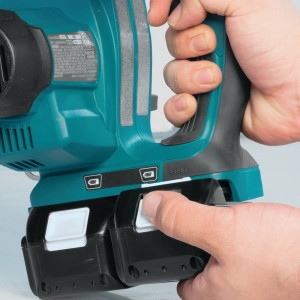 This Makita chainsaw is powered by 2 (two} 18V LXT Lithium-Ion batteries – the same 18V LXT Battery series that powers 65 (sixty-five) odd (and growing) other Makita 18V Lithium-Ion tools. So while it seems a bit odd that you would buy a battery powered chainsaw without batteries, the idea is that a set of Makita batteries and a charger will allow you to power a whole range of Makita tools.
Smart idea and smart marketing by Makita – bit annoying if this is your only Makita tool but then I think they are quietly confident that if you buy and use this baby, you will be hooked on the brand!
As the batteries are sold separately, you can choose which batteries suit your purposes. Popular choices are the 3 amp (bl1830) and 4 amp (bl 1840) batteries – you can go bigger (bl 1850) but there is a price consideration the bigger you go (see more under capabilities re battery performance)
Makita pride themselves on their battery technology and these batteries are certainly impressive with a relatively short charge time giving you enough battery life to complete most jobs you would need it for.
Please note that the Makita XCU02Z Lithium-Ion Chainsaw needs BOTH batteries to operate – it wont run on just one!
While at 1650 FPM (FPM = feet per minute – this refers to the chain speed) the Makita XCU02Z chain speed is slower than a gas powered chainsaw, this does not hinder the performance of this machine at all in the eyes of its many admirers.
On the other hand, the Makita XCU02Z has a much lower operating noise level at only 89 dB(A) compared to the 112dB(A)
of a gas chainsaw. To appreciate the difference see either this page or go here
Here's a quick recap!
Chain Matters
The Makita XCU02Z has several chain related features that simplify using it for the average household user. The Tool-less chain adjustment mechanism allows the operator to adjust the chain on the go – so no need to carry a bunch of tools with you or have to head back to the tool shed to adjust the chain tension.
Many newcomers to chainsaws battle with the concept of the chain having to be oiled and more specifically – how much oil is needed? The automatic chain oiler takes care of this while there is a window that allows the user to check on how much chain oil is still available in the oil reservoir. So in effect most of the guessing around chain lubrication has been removed! 🙂
One of the few complaints regarding this Makita concerns the chain coming loose. However, this is not a common complaint and we cannot find any evidence to suggest that this might be a systematic flaw in its design.
Capabilities
(Back to Top)
The Makita punches above it's weight in almost every reviewer's book. While keeping in mind that it is battery powered and not a gas chainsaw, it can handle just about any tree or log up to the length of the bar.
It is however designed for the smaller stuff that a homeowner would need to attend to around the garden and it is superbly suited for this purpose.
It also has the added advantages (for the house owner) that apart from making sure the batteries are charged, it is ready to work immediately – just flip the switch and away you go!
The batteries are hardly ever a limiting factor as they will last for several hours of intermittent usage which is more than adequate for 99% of the jobs it will be called on to do.
And you can always upgrade the chainsaw's performance by upping the specs of the batteries you are using.
While not directly related to performance, the Made in Japan label adds a degree of certainty to this tool's capabilities.
Warranty & Manual
(Back to Top)
While not wishing to go into raptures about a manual, this one actually is quite user friendly – an anomaly in chainsaw manuals!
The most pleasing aspect of this manual is that the pictures showing what you need to do go together
with the instructions of what you need to do!
Yes it is also full of warnings and other legalese but generally the information you need is not only easily found, but is all together in one place
and easy to follow.
As far as the warranty goes, its pretty standard stuff. So If you you have a serious problem with the Makita XCU02Z Lithium-Ion Chainsaw within 30 days of buying it then you can return it and they will either refund you or replace it – it's their choice.
As with most of these tool type warranties, this Makita chainsaw's warranty covers defects of materials and workmanship.
The warranty is valid for three years from the date of purchase.
As with buying the chainsaw, the Makita Lithium-Ion batteries are treated as a separate item and a battery has a limited one year warranty.
Customer Reviews
You wont find many unhappy customer reviews for this chainsaw! People generally love it and sing its praises.
To see what all these satisfied users are saying, see over 160 Customer reviews
Amazon Rating: 4.7
Pros & Cons
(Back to Top)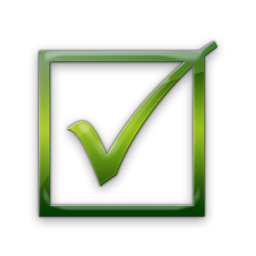 Pros:
really quiet
Battery operated
Small and easy to move around with
Tool Free Chain adjustment
Automatic Chain Oiler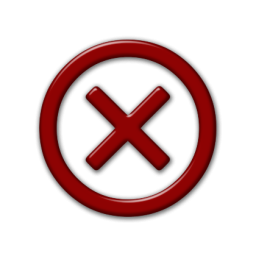 Cons:
Very occasional chain issues
safety button difficult to hold in comfortably in some positions or if you are left handed
BUY HERE:


Features Overview: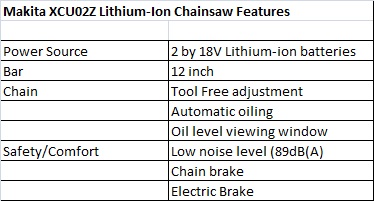 Compare with other battery powered chainsaws