Executive Summary
The Greenworks 20222 corded chainsaw is a lightweight, electrically powered chainsaw that is designed for limbing and trimming. Considerably quieter than a gas powered chainsaw, this very well priced power tool's only real (and minor) drawbacks are that it uses chainsaw bar oil pretty liberally and you will need an outdoor rated extension cord to get cutting.
Check current pricing discounts:


Read the rest of the Greenworks Corded 9 amp Chainsaw Review:
Weight and Dimensions and Data
Dimensions: 29 x 9 x 7 inches or 74 x 23 x 18 cm
Weight: 8 pounds or 3.6 kg
Bar: 14 inches or 35.5 cm
Lock off safety switch
Hand/Chain guard
No chain brake!
Power Source
The power source is a 9 amp, 2.0 HP electric motor operating off a 120V electrical supply. This translates into a chainsaw that is designed for light work which it does well at a much lower noise level than any traditional gas powered chainsaw. Your neighbours or fellow campers will love you for this fact alone!
Also – flick the switch and you are good to go.
As with other electric cord chainsaws, you will need one or more appropriate extension cords in order to be able to use the chainsaw anywhere useful. (see under warranty and manual for further details)
Chain Matters
The Greenworks 20222 corded chainsaw features a tool-less chain tensioning system which allows you to adjust the tension of the
Oregon fitted chain pretty easily. The chain will stretch, especially after initial use, so pay attention to this aspect regularly to ensure efficient cutting and a long chain and bar life.
Also remember, if you adjust the chain while working, the "hot" adjustment might be too tight when the chain cools – so always check the chain tension BEFORE you use the saw after it has been stored/stood idle long enough for the chain to cool.
If you do need to replace the chain at any point, then the replacement chain is a 52 link, 3/8 pitch,0.05″ gauge low kickback chain which is available on Amazon, or from your local garden/hardware/powertool shop, or even from Greenworks directly.
This chainsaw is fitted with an automatic chain oiler which is factory set so it delivers a pre determined amount of bar oil to the chain.
Users have identified 2 small irritations with this system:
a) It dispenses chain oil liberally with one person estimating you need to check the bar oil level every 20 minutes or so and
b) The oil level in the bar oil reservoir is difficult to see without actually opening the cap (there is a window but is not very clear).
On a more positive note, this Greenworks chainsaw comes with a sturdy plastic scabbard that covers the bar and chain when storing or transporting the saw.
Capabilities
Given the power source and the bar length, it is clear that the manufacturers have pegged this chainsaw in the " not for heavy duty use" market segment.In fact on their website http://www.greenworkstools.com/outdoor-power-equipment/chainsaws/9-amp-electric-chainsaw/ they describe it as "ideal for trimming limbs and branches".
Having said that, it does have a 14 inch bar, so as long as you take it slowly, it can deal with relatively large diameter tree trunks or logs – just not a pile of them one after the other.
For the smaller stuff – branches around the house, firewood and so on – its the ideal chainsaw – light, quiet and efficient.
Warranty & Manual
1) The Warranty
By industry standards, Greenworks offers an unusually long warranty on their 20012 14 inch chainsaw.
The warranty is for 4 years provided that:
The original purchaser is the claimant
They can supply proof of purchase
and covers the industry normal material, workmanship or parts defects and only if used for personal use etc
2) The Manual
At 40 odd pages this manual covers a lot of ground – with a fair amount not directly related to this Greenworks chainsaw.
A good 25% of pages relate to safety rules, safety instructions of a general nature as well as symbols used in the manual.
Worth a read if you are a newbie or need your memory refreshed.
One important and useful piece of information here is the chart outlining the requirements for extension cords – motor amperage vs extension cord wire guage vs length of cord.
Many people are unaware of the role the extension cord plays in the performance of any electrical motor so this is useful money
saving information.
For the DIY brigade there is a useful maintenance section (remember the warranty requirements though!) as well as an exploded diagram of the entire chainsaw and a trouble shooting section.
Generally a well put together manual even if you have to suffer through a lot of non specific, generalised chainsaw and cutting information
Customer Reviews
At the time of writing, a full 70% of 166 reviewers on Amazon gave this chainsaw a five star rating. However, with less than 50 reviewers so far, this might be a slightly skewed picture but on the other hand, there are some very happy users out there!
See the reviews here
Amazon Rating: 4.1
Pros & Cons
(Back to Top)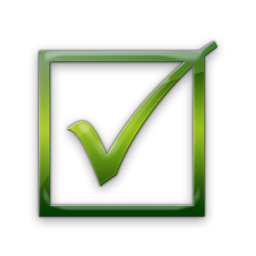 Pros:
Lightweight
Low noise level
Cheap to buy
Instant start/stop
Eco friendly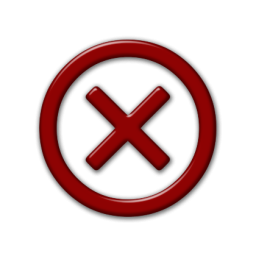 Cons:
Needs an extension cord
Pretty heavy on bar oil
BUY HERE:


Compare with other corded chainsaws
Save