Executive Summary:
The Greenworks 20312 Battery Powered Chainsaw has a brushless electric motor that produces a chain speed that rivals that of a gas powered chainsaw. Light and easy to operate with markedly reduced vibration, this battery powered chainsaw lays down a marker for future battery operated chainsaws.
The apparently "normal" oil leaks take a bit of gloss off the overall package but that is easily overcome and should not be a major factor in your decision making.
Check current pricing discounts:


Read the rest of the Greenworks 20312 Battery Powered Chainsaw review below:
Tale of the Tape
Dimensions: 31 x 9 x 8.5 inches (79 x 23 x 22cm)
Weight: 6.9 pounds (3.1kg)
Bar: 16 inches (41 cm)
Chainspeed: 2145 fpm (10.9 m/s) – AWESOME! (for a battery powered chainsaw)
Comes with a soft bag that is great for storing or transporting the saw.
MARKETING ALERT: A 20312 designation means you are buying the chainsaw and battery with charger. A 20322 designation means the bare tool only – chainsaw without battery and charger.
There will obviously be a significant price differential between the 20312 and 20322 – so be aware.
Power Source
(Back to Top)
This Greenworks DigiPro G-Max 40V cordless chainsaw is powered by a brushless motor which has significant advantages over a conventional electric motor.
These advantages – according to Greenworks – include the following:
a) A significant 30% more torque
b) An arm saving 70% reduction in vibration when running
c) A neighbour pleasing low noise output
d) Improved efficiencies in the wear and tear on internal engine parts. This leads to improved efficiencies and a longer operational lifespan for the saw.
The motor is powered by a 40V battery. There is the choice of a 2AH battery or the 4AH battery (the latter being standard issue with the 20312 designation saw)
They both use the same charger.Charging time is however different with the 2AH battery needing about an hour to charge fully while the 4AH battery takes 2 hours to be fully charged.
On the flip side, you will of course get more work out of fully charged 4AH battery than a fully charged 2AH battery.
A neat feature is the charger will tell you when the battery is charged! It will then stop charging in order to preserve the longevity of the battery.
Along the same lines, the battery has a real time indicator. This keeps you up to date with the level of charge still available so you don't run out of juice unexpectedly. It should run flat out until the battery dies, so keep an eye on the charge level to avoid being frustrated!
The manufacturers claim that the battery is capable of lasting for 2000 charges (and by extension – discharges) which is mind blowing.
Finally -these batteries are interchangeable with other power tools of the Greenworks G-Max 40V range.
That might or might not appeal to you.
Chain Matters
(Back to Top)
The business end of this Greenworks 20312 Battery Powered Chainsaw features a heavy duty Oregon bar and low kickback chain to improve safety. This ensures that there is no imbalance between motor and cutting capabilities.
There is also the obligatory tool-less chain tensioning mechanism – more about that a bit later.
The automatic oiler keeps the bar and chain oiled from the 170ml bar oil reservoir. This reservoir has a convenient window which allows you to keep an eye on the oil level and refill it when required.
There is a mechanical chain brake – it's in front of the top handle so if you get kickback your arm/wrist will automatically move forward, hitting it and stopping the chain. When the chain brake is engaged (i.e. working), the saw beeps to let you know that it is on. You wont be able to get the saw going again until you reset the brake.
Another feature (and safety measure) is that the trigger is pressure responsive.So you can, to a degree, control the chain speed by how much you "pull" on the trigger. In other words, its not either not working, or going full speed with no options in between.
By the same token, release the trigger and the chain stops immediately.
So that is all good news – but there are also a FEW SNAGS
OIL LEAKS – yep – and Greenworks regards this as normal. So if you put the chainsaw away for any length of time, best empty the oil reservoir to prevent oil leaking all over the place.
Sadly this is easier said than done as there is no way of draining the oil other than turning the chainsaw upside down – which, unless you are really talented, is likely to be a messy business 🙁
There are a number of reports of the CHAIN JUMPING OFF the bar "too easily"! The Manufacturers warn that the chain will indeed stretch quite a bit during the first two hours of use – so that is one possible explanation for these complaints if people are unaware of this.
The second, and less favourable explanation, is that the tensioning mechanism is of inferior quality and thus "unwinds" when the saw is in use. This causes the chain to loosen and then jump off the bar.
POSSIBLE DESIGN FLAW concerning the chaincover. Several users have remarked that the T-nut that holds the chaincover in place does not have enough thread to latch on to to secure the cover as the threaded stud attached to the chainsaw body is too short!
And if you happen to strip those few threads available – you can't keep the chain cover in place and that basically renders the chainsaw inoperable.
Capabilities
Probably the most astonishing information about this chainsaw is it's claimed chain speed – 2145 fpm or 10.9 m/s
That puts this electric saw very close to gas powered chainsaws in terms of chain speed which is really quite remarkable and indicative of how battery and electric motors are developing.
However, I don't think we are quite yet at the point where everyone can throw their gas powered chainsaws away – particularly those who tackle large volumes on a regular basis.
The 16 inch bar in theory allows one to tackle logs up to 25 plus inches in diameter and the chainspeed suggests that this would be easily accomplished.
There is no doubt that this Greenworks Battery Powered Chainsaw can do the above job but with a battery life of between 30 and 40 minutes, it's not going to get through many before the battery needs recharging.
Still, for the weekend warrior/part time user, this chainsaw's capabilities are a step up from most other battery powered
chainsaws on the market today.
Warranty & Manual
(Back to Top)
1) Warranty
Actually this needs to be warranties – plural – because there are actually 3 warranties that apply to different parts of this Greenworks battery powered chainsaw.
Firstly, the brushless electrical motor carries a staggering 10 year warranty. Secondly, the rest of the tool carries an equally impressive 4 year warranty and thirdly, the battery carries a two year warranty.
You will not find that sort of confidence in many other brands of chainsaws, so Greenworks are obviously confident with their product!
The normal limited warranty rules apply – original owner, proof of purchase, not used professionally (own use only) and so on – pretty standard stuff.
2) The Manual
At 40 pages, the manual is not for the faint hearted! Fortunately there is a contents page which allows you to avoid wading through the standard safety warnings and symbols.
The manual is well set out with useful illustrations that are uncluttered and easy to follow. Of particular interest to the more technically inclined are the product specs, a parts list and an exploded view of the whole chainsaw.
Customer Reviews
With over 660 reviews on Amazon at the time of writing and with 89% of those reviewers giving this product a 4 or 5 star rating, one can only come to the conclusion that there are a lot of satisfied users out there.
You can see what other purchasers have to say about this chainsaw by clicking here
Amazon Rating: 4.4
Pros & Cons
(Back to Top)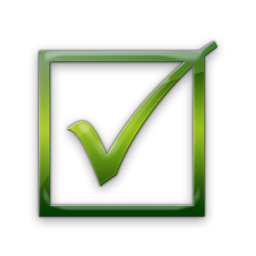 Pros:
brushless motor
improved torque
decreased vibrations
chain speed
interchangeable batteries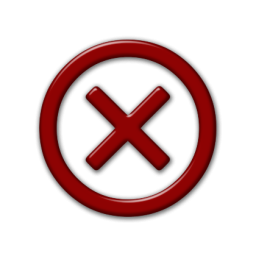 Cons:
Oil leaks
Chain tensioning issue
questionable quality
Chaincover Design Flaw
BUY HERE:


Quick Review:
Compare this to the Greenworks 80V brushless motor chainsaw
Save