Executive Summary
The Black & Decker LCS 1020 Chainsaw Review wrap up: This is a small, lightweight chainsaw that is battery powered and its size and weight make it an ideal chainsaw for homeowners for occasional use or taking on camping trips.
It's size and weight mean that it is very user friendly – meaning that it is ideal for ordinary people to use for extended periods without getting physically exhausted.
There are a few potential minor irritations like the chain oiling system not being very robust but most of these are easily overcome and should not be a big deterrent to buying the chainsaw.
Check current pricing discounts:


Read the rest of the Black & Decker LCS 1020 Chainsaw Review:
Weight and Dimensions
Weighs 7.2 pounds (3.25kg)
Dimensions: 16.7 x 8.8 x 9.6 inches (42.4 x 22.4 x 24.4cm)
Bar length: 10 inches (25cm)
LCS 1020 Power Source
(Back to Top)
The Black & Decker LCS 1020 is a chordless chainsaw powered by a 20V Lithium 2.0 AH battery in its standard format.
In most cases the chainsaw comes with the battery and battery charger but do be aware that there are variations.
The chainsaw can in some instances be bought without the battery or charger, with the battery but no charger, or more commonly, as explained above,
with battery and charger.In most cases the price will reflect what is being offered.
However, generally speaking, the price for the entire package – chainsaw, 2.0 AH battery and charger is cheaper than buying the three items separately.
The advantage of being battery powered is that the chainsaw starts with a flip of a switch so no more grappling with a chord pull to try get the beast started.
Also, the lack of an electrical chord means you can take it anywhere and use it anywhere without having to find an electrical plug to plug into.
The manufacturer claims that the battery holds its charge for up to a year (365 days) so should be ready to go whenever you need it. However battery life is not an exact science so you will need to experiment here a little to find out your particular battery's ability to hold charge over a long period.
Battery "working time" will obviously vary – it will depend on how hard you work the saw. Most users are in agreement that the battery working time
is more than adequate for the average home user's needs.
As an example you should not expect to run out of battery if you spent an hour or two cutting with stops in between to stack wood or sweep up, have a tea break etc.
On the other hand, if you regularly have to use this chainsaw for longish periods then you have several options:
a) Buy a second 2.0 AH battery
b) Buy the 4.0 AH battery which will give you longer usage on a single charge
c) Buy a selection of batteries (keep in mind though that this chainsaw is not designed to run all day, everyday. If thats your requirement then this is not the saw for you)
d) Plan things so that your work time takes into account time for recharging the battery.
Chain Matters
(Back to Top)
NB – the chainsaw does not come with chain oil – you have to Buy That Separately
OK so it's not a chainsaw if it doesn't have a chain 🙂 – since the chain is the cutting part, it is a vital element of the package.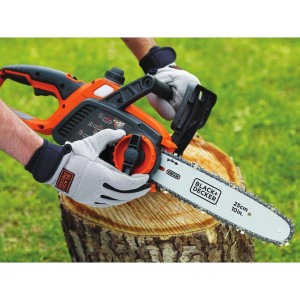 A big plus on this model is the tool free chain adjustment system. The Manual is quite detailed in describing exactly how to get to the correct tension for the chain. This information is ideal for the average home user whose technical know-how regarding chain tension might be limited (or lacking altogether!)
The chain also needs lubricating when it is working and there is a bit of confusion around this aspect with the Black & Decker LCS 1020.
Although there is an "automatic chain oiling system" with a window to see the oil level, the chain is NOT oiled automatically! The system requires the operator to push a button which will then automatically oil the chain for you.
Or not! Although the system is in place to oil the chain, many people have experienced problems with it blocking. It's design does not make it that easy to unblock either. This has been described as the weakest aspect of this chainsaw.
Although that is an irritation, the situation is easily remedied by simply oiling the chain manually yourself before cutting.
If your chain needs replacing, Black & Decker states that
part number for the replacement chain is 90586161. Users have however
also suggested that this Replacement Oregon (9040) Chain
works just as well.
NB for Newbies – you need to make sure the chain is oiled and set the chain tension before you embark on your chainsaw using career!
Capabilities
(Back to Top)
As with battery life, this is a difficult question to answer accurately because it will depend on so many factors!
Lets go back to the description at the beginning: It is a great light duty chainsaw which will be more than adequate for most home users.
It is in its element lopping off branches and cutting down small trees of all wood types (i.e. hard and soft woods)
So what is "small" – it can do 4 – 5 inch trunks/branches with ease and you can even deal with tree trunks 10 – 12 inches in diameter if you take it slowly. If the saw is struggling to cut a big diameter chunk of wood, pushing it will simply deplete the battery faster!
Warranty & Manual
(Back to Top)
This chainsaw comes with a 2 year limited manufacturer's warranty.
Which means that it covers you against defects in materials and/or workmanship provided the chainsaw is only used in a home environment.
And it doesn't cover accessories, accidental damage etc etc.
The Manual also explicitly states that you need to read it thoroughly before returning the product for any reason.
The manual is actually very informative, especially for a first time chainsaw owner as it goes beyond a straight manual and includes sections on:
a) Chainsaw "talk" – common names + phrases associated with chainsaws and their usage
b) What causes "kickback" and how to minimise or prevent it from happening.
c) General tips on safe usage of the tool
d) How to store batteries optimally
As with most modern manuals though, you have to look carefully to find the useful stuff between all the warnings, legal stuff etc.
Customer Reviews
With over 670 certified  buyer reviews and with more than 80% of those giving this saw a 4 or 5 star rating.
Amazon Rating: 4.3
So generally people are very happy with how this chainsaw performs.
The one big gripe is with the chain oiling mechanism which is a definite weak point in the design of this chainsaw. However, as mentioned before this need not be a deal breaker as this problem is easily overcome.
Pros & Cons
(Back to Top)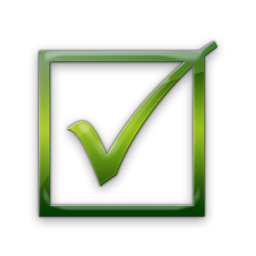 Pros:
Battery operated so no electrical cord or gas required
Lightweight and small – easy to use and transport
Tool free chain adjustment system
Two year limited warranty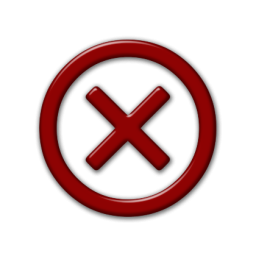 Cons:
Chain oiling system fragile + prone to blockage
The vagaries of battery life
BUY HERE:


See more battery operated chainsaws here
Save